We provide language service for international patients. Who is an international patient?
International patients are those who are not citizens of the Republic of Korea
and do not hold Korean National Health Insurance.
Understanding the communication needs of our patients who come from the world over, we provide multilingual interpretation service for English, Chinese, Mongolian, Russian and Arabic.

Charlotte Choi
position

Registered nurse

Language

English

E-mail

international@snuh.org
Jasmine Hong
position

Registered nurse

Language

English

E-mail

international@snuh.org

Sarah Yu
position

Registered nurse

Language

English

E-mail

international@snuh.org

Evelyn Joo
position

Registered nurse

Language

English

E-mail

international@snuh.org

Tsetsegmaa Bazarragchaa
position

Mongolian coordinator

Language

Mongolian

E-mail

medmongolia@snuh.org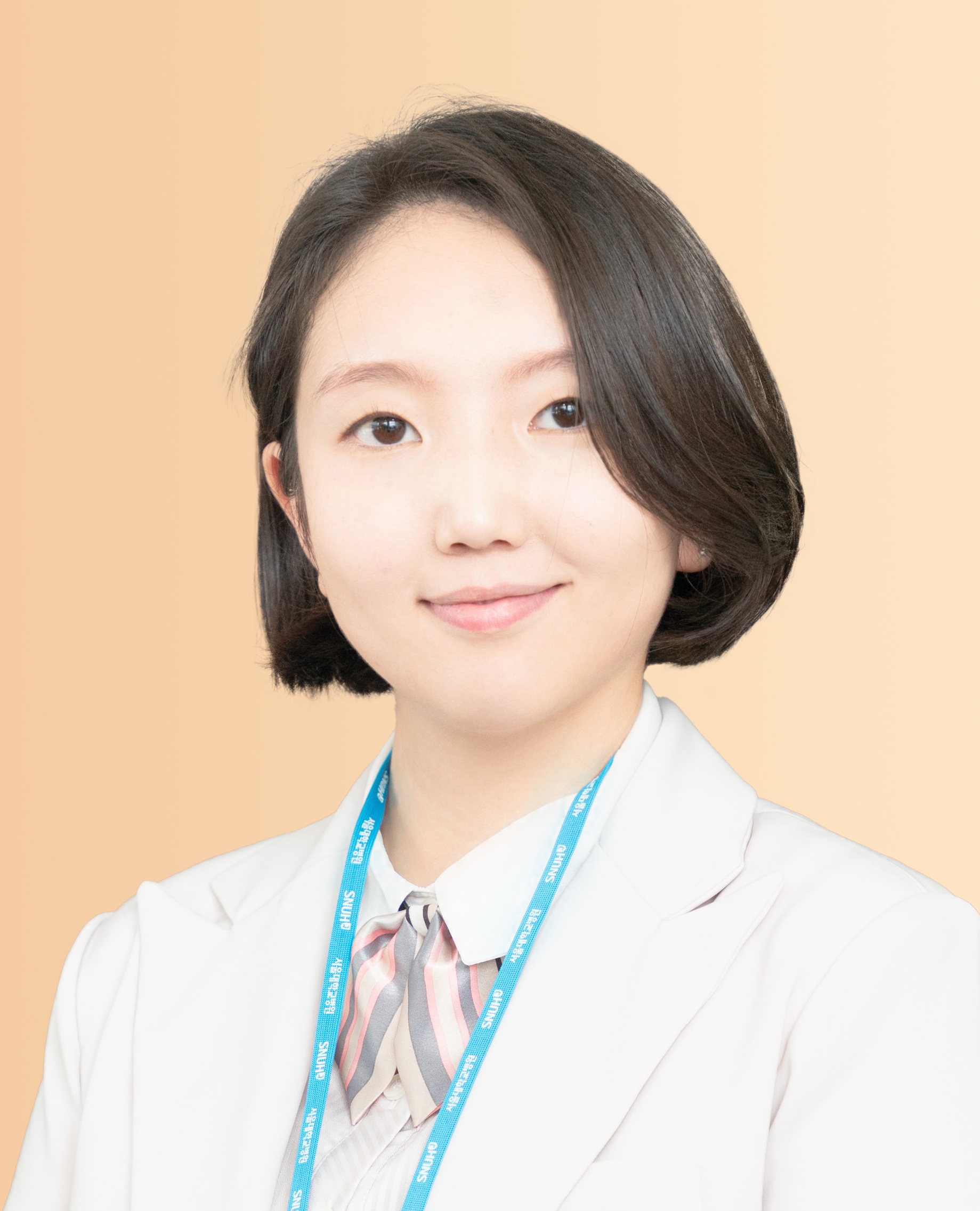 Enerelt Natsagdorj
position

Mongolian coordinator

Language

Mongolian

E-mail

medmongolia@snuh.org
Sonya Shin
position

Russian coordinator

Language

Russian

E-mail

russian@snuh.org

Myeongjin Oh
position

Registered nurse

Language

Chinese

E-mail

china@snuh.org

Nuri Kim
position

Arabic coordinator

Language

Arabic

E-mail

arab@snuh.org